Welcome to the eaking d Wiki
Original air date: April 20, 2020

---

Original air date: late 2021 or early 2022

---

The

sixth and final season

of the American television drama series

Better Call Saul

was announced on January 16, 2020. It will air in late 2021 or early 2022, but the exact release date is not yet known. Production for season 6 had to be postponed due to the

COVID-19 pandemic

restrictions and they will begin in March 2021. It will consist of thirteen episodes, each running approximately 47 minutes in length.

Vince Gilligan

is slated to return to the creative team after being gone for seasons 3-5.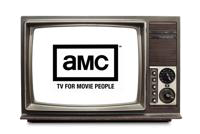 Languages: Deutsch · Español · Finnish · Français · Russian · 日本語
We need YOUR help expanding and adding articles to the wiki!
...that the first letter of each episode of second season of "Better Call Saul" un-scrambled spells "Fring's Back".
...that when Walter White was stuck in the superlab by himself, the crew allowed Bryan Cranston drive the forklift around with no prior experience, and used the footage on the show?
...that for the burning of the superlab in "

Face Off

", the crew rented a technocrane that is apparently very expensive because it can be controlled remotely? The crew put down water over everything that was going to be burned and then added white gas. This provided a fire but not necessarily damage to the set, which was made of wood and paneling.