Welcome to the eaking d Wiki
Original air date: April 20, 2020

---

Original air date: late 2021 or early 2022

---

The

sixth and final season

of the American television drama series

Better Call Saul

was announced on January 16, 2020. It will air in late 2021 or early 2022, but the exact release date is not yet known. Production for season 6 had to be postponed due to the

COVID-19 pandemic

restrictions and they will begin in March 2021. It will consist of thirteen episodes, each running approximately 47 minutes in length.

Vince Gilligan

is slated to return to the creative team after being gone for seasons 3-5.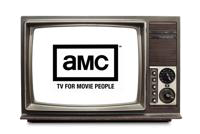 Languages: Deutsch · Español · Finnish · Français · Russian · 日本語
We need YOUR help expanding and adding articles to the wiki!
...that all the episode titles in season 1 of "Better Call Saul" end in the letter "O" except "

Alpine Shepherd Boy

". It was originally titled "Jello," but they were not allowed to use that trademarked name.
...that Wilmington Cigarettes don't actually exist? It's named after Vince Gilligan's girlfriend's brother who lives in North Carolina.
...that the chemotherapy lounge used in the show was actually the hallway of the production offices the writers and crew rented in Albuquerque?
...that Vince Gilligan explained that The Searchers heavily influenced the final standoff between Walt and Jesse? Gilligan believes that Walt was intending to kill Jesse, but when he saw the state his former partner was in, Walt couldn't do it.
Community content is available under
CC-BY-SA
unless otherwise noted.